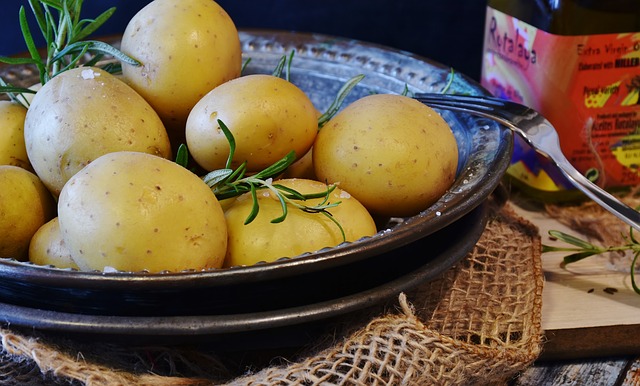 Simple yet satisfying.  This soup is perfect for those cold rainy days.
~ Shopping List ~
4-6 medium potatoes, peeled and diced
1 small onion, chopped
1 tablespoon butter
1 cup milk
4 tablespoons flour
salt & pepper (to taste)
water
Optionals: bacon, cheese
~ What to do ~
Fill large heavy bottom pot half-way and bring to a boil. Add potaotes, onion and butter, cooking until potatoes are soft. Separately mix milk, flour, salt and pepper. Add to potato mixture. Continue cooking until the soup reaches your desired thickness.
Optional serving suggestions: using a thick cut bacon, cut into small cubes and pre-cook. Add with the milk mixture. If you want to add cheese (cheddar and/or monterey jack work wonderfully) add also with the milk mixture.