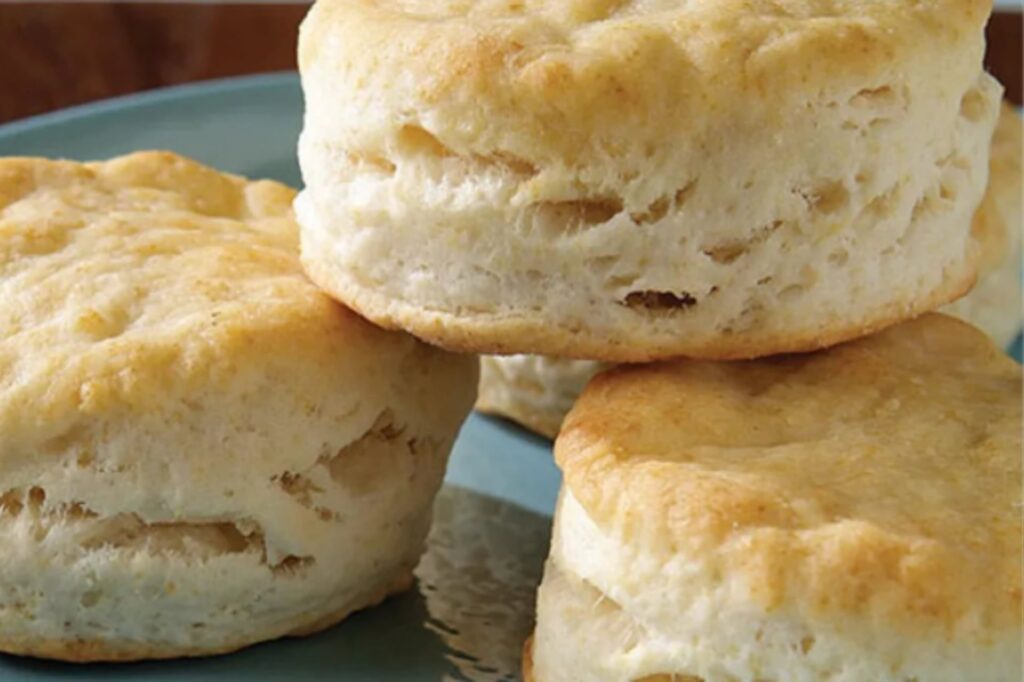 ~ Shopping List ~
2 cups sifted all purpose flour
3 teaspoons baking powder
1/2 teaspoon salt
1/4 teaspoon baking soda
1/2 teaspoon sugar
1/3 cup shortening
1 cup buttermilk
~ What to do ~
Preheat oven to 375-400 degrees (F).
Sift together dry ingredients.
Cut in shortening.
Add buttermilk all at once.
Mix until combined.
Turn out on a lightly floured surface and knead 5-6 times.
Roll to about 1/2″ thickness.
Cut into shape.
Place on greased pan, brush gently with butter.
Bake for 10-12 minutes.
Remove from oven and brush with butter again.
Serve warm.