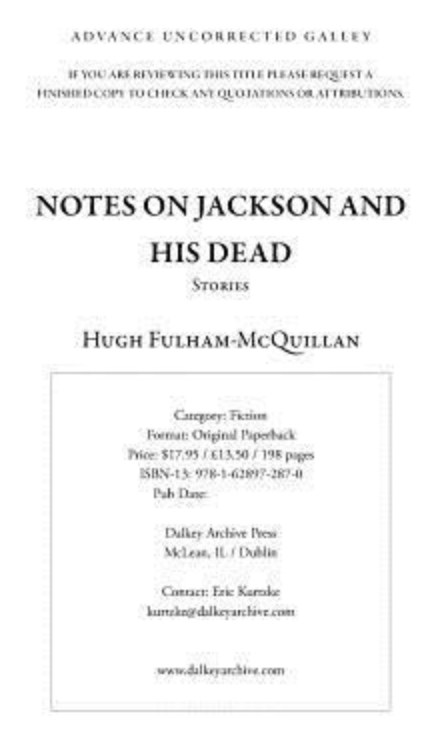 The question of immortality has frequently engaged him, and on more than one occasion he has asked the priest if there is such a thing, whether one would really recognize oneself again; which for him must be a particularly pressing matter seeing that he has no self.

from Notes on Jackson and His Dead by Hugh Fulham-McQuillan
Sunday Sentence: The sentence(s) that touched me this week, out of context and without commentary. Inspired by David Abrams at The Quivering Pen.