…kid," he said, "I've slept longer than you've lived.

Taken from the poem "too soon" in the compilation what matters most is how well you walk through the fire by Charles Bukowski.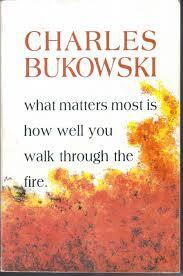 Sunday Sentence: The sentence(s) that touched me this week, out of context and without commentary. Inspired by David Abrams at The Quivering Pen.