Monsieur Ibrahim avait toujours été vieux. Unanimement, de mémoire de rue Bleue et de rue du Faubourg-Possonnière, on avait toujours vu monsieur Ibrahim dans son épicerie, de huit heures du matin au milieu de la nuit, arc-bouté entre sa caisse et les produits d'entretien, une jambe dans l'allée, l'autre sous les boîtes d'allumettes, une blouse frise sur une chemise blanche, des dents en ivoire sous une moustache sèche, et des yeux en pistache, verts et marron, plus clairs que sa peau brune tachée par la sagesse.

From the book Monsieur Ibrahim et les fleurs du Coran by Eric-Emmanuel Schmitt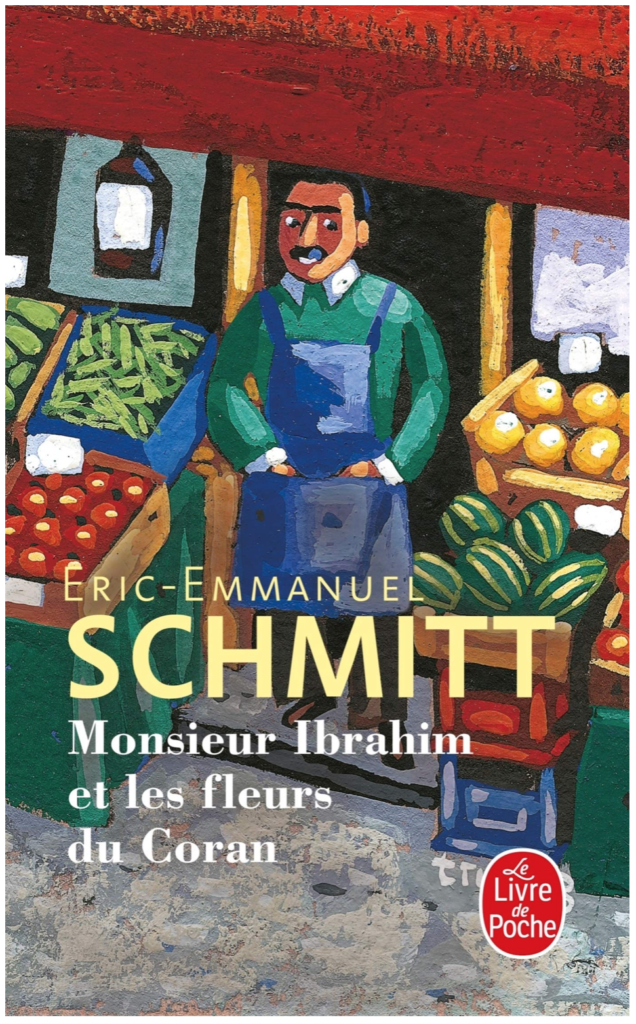 Sunday Sentence: The sentence(s) that touched me this week, out of context and without commentary. Inspired by David Abrams at The Quivering Pen.