When we started our band, I'd hand out flyers to strangers on the street and they'd literally throw them back in my face. (We eventually started printing them on lighter card stock.)

From the book Weird War One: The Antihero's Guide to Surviving Everyday Life by Mat Devine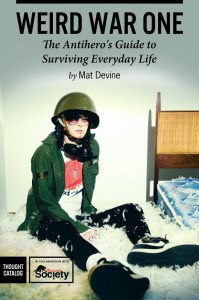 Sunday Sentence: The sentence(s) that touched me this week, out of context and without commentary. Inspired by David Abrams at The Quivering Pen.