It takes a lot of guts to stop measuring things that are measurable, and even more guts to create things that don't measure well by conventional means.

From Measuring nothing (with great accuracy) by Seth Godin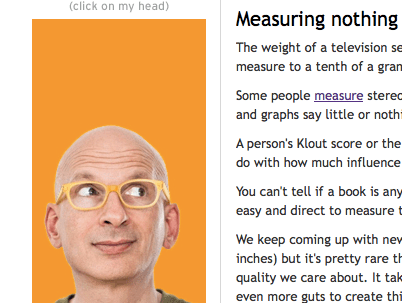 Sunday Sentence: The sentence(s) that touched me this week, out of context and without commentary. Inspired by David Abrams at The Quivering Pen.