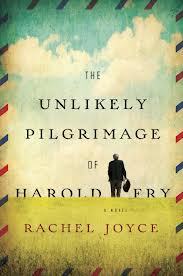 "Queenie parted her lips, hunting for the next intake of air. And when it didn't come, but something else did, it was as easy as breathing."

from The Unlikely Pilgrimage of Harold Fry by Rachel Joyce
#SundaySentence is the sentence(s) that touched me this week, out of context and without commentary. Inspired by David Abrams at The Quivering Pen.